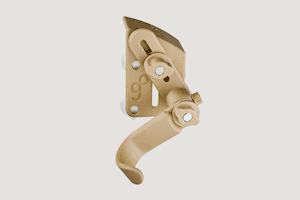 The Right Wrist® helps guitar students keep their wrist at the correct angle and height.
The Right Elbow® helps guitar students maintain their elbow and forearm in the correct position.
The Right Pose™ helps students avoid tilting the guitar backwards to maintain the correct posture.
About GuitarPose®
GuitarPose® was born out of the desire to provide guitar students with a tool that will help them maintain the correct playing posture from day one.   
GuitarPose® helps beginning guitar students of all ages build a solid technical foundation, avoid injury, and grow their confidence when they practice.
I tried out the GuitarPose® on one of my students who had a chronic problem with positioning his right hand too close to the bridge. I was shocked that the problem was solved in one week's time!
DIRECTOR of the Winston-Salem Suzuki School
GuitarPose® is the ideal tool to help a guitar student establish and maintain a playing position that is both correct and comfortable.
Nuria Cervantes
Suzuki Guitar Teacher Training
GuitarPose® is an indispensable tool for any beginner learning the guitar. I would whole-heartedly recommend it!
I've had several beginner students try GuitarPose® and I can testify to its great effectiveness!
Carles Herráiz
GUITARIST & PROFESSOR @Lleida Conservatory(Spain)
GuitarPose® is easy to use,
and adapts perfectly to the players' anatomy,
no matter their age.
Raquel Benito
GUITARIST & PROFESSOR @Lleida Conservatory (Spain)
When you play the guitar…
Do you have the correct elbow position?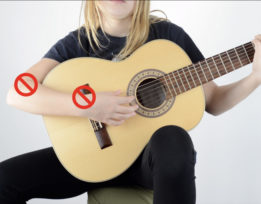 Do you flatten your wrist?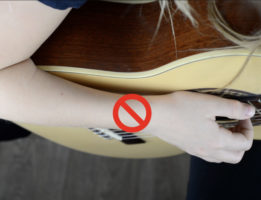 Do you let your guitar tilt backwards?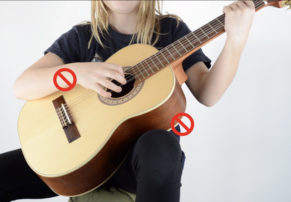 GuitarPose® is made in PLA 3D870 and Texture Wood PLA.
PLA 3D870 is a high-grade, industrial plastic, comparable to ABS and superior in impact strength and heat resistance.
Like all PLA plastics, PLA 3D870 and Texture Wood PLA are biodegradable materials obtained from natural resources, specifically obtained from the starch extracted from corn, beets, and wheat.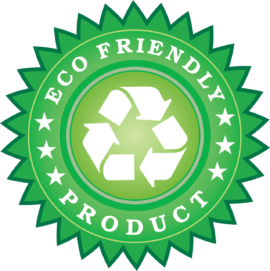 GuitarPose can be used on any size guitar.